Urchfab started as a side business taking on small welding and fabrication jobs.
It's since become a dedicated custom fabrication shop offering services including:
Roll cage fabrication
Tube frame chassis work
Chassis modifications
Custom suspension installations
Engine swaps
Steering modifications (drift)
Sheet metal work
Complete custom builds and much more.
I have worked on all types of vehicles including race cars, track cars, drift cars, hot rods, custom bikes and all sorts of classic vehicles.
I started tinkering with bikes at a young age and owned my first car at 13, an Austin Mini.
My introduction into motorsport started with racing motocross which I did for many years but after a serious leg injury I had to look out for a safer alternative. I got involved in drifting in 2012 and after seeing the large variety of different builds (especially retro cars) and the quality and effort that goes into them.
I take part in drifting demos and events at various tracks around the UK and have just built one of the most unique and probably oldest drift cars out there: a 1953 Ford Anglia.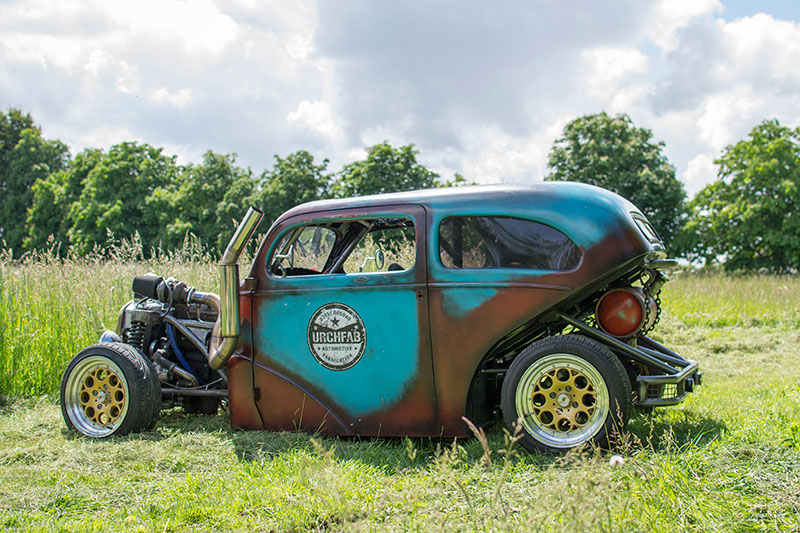 I am especially interested in building one of a kind vehicles so if you're interested in having something built then get in touch either by email – matt.urch @ hotmail.co.uk or by using the contact form at the bottom of the page.
Cheers Matt